I'm actually a Firefox user but there's no harm in trying other alternatives. Before I begin let me say that all comments made in this post are just my personal interpretions made from reading several reviews on the net & trying them out a bit myself. These are just some short summaries of my first impression when using them. There's no data or whatsoever to prove it here, if that's what you want go look somewhere else.
The 5 browsers I'll be writing about are Internet Explorer, Firefox, Chrome, Opera, and Safari.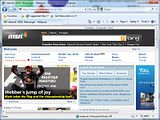 It's one of the most used web browsers though maybe because it's bundled together with Windows & people are just too lazy to find an alternative. In terms of function, speed, and security, other browsers have shown to outperform it. Among the popular browsers, IE has the most security vulnerabilities & has only just started to try matching web standards such as the Acid test. Though the current version is way better than previous ones, there are just many better alternatives out there.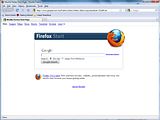 The leading alternative web browser, it offer tons & tons of add-ons though some just call it bloatware. It offers a nice balance of everything you should expect from a good browser from secure browsing experience to infinite customisations. Firefox is a powerful browser that you should at least try once.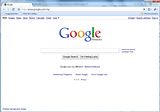 Firefox too heavy for you? Need something lighter and faster? Then Chrome may just be the right one for you. One of Google's products in it's efforts to rule the world, Chrome already has a steady following since it's release in 2008. It passed the Acid3 tests with flying colours & since it's Google, expect no problems while browsing the net with this.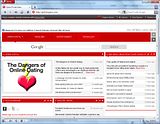 If you're a user who just want to surf the web fast without all the unnecessary extras features then look no further than Opera. Light, fast & with no frills, Opera is for the minimalist who shun the bloatware. Although lagging behind in terms of usage when compared to other major browser, it's speed is definitely leading the pack.
Last but not least, we have Apple's Safari. It offers the stable & satisfactory user experience you expect from an Apple product. In my opinion it is a good browser but other major browsers can offer you more features. Though for those of you who want to have the Apple feel on your browser then by all means go ahead & use it.
Well, after trying out these few browsers, I'd still stick to my first choice as stated earlier in this post which is Firefox. I like how customisable it is with all the add-ons available & I generally feel more safe using it. Speed is not an important factor for me as considering my current hardware & internet connection, a diiferent browser won't make much difference anyway. Plus that extra few seconds it takes to load won't kill me either. If' Firefox is not to your liking then I suggest using Chrome.
For those who want more data & conducive tests on browsers, here are a few sites which give a more in depth look into them.
If all those charts, tables & words are just too much for you to handle then here's something easier for you to digest.